This tag was done by Avery over at Red Rocket Panda, who is an amazing blogger you should definitely check out! Given that I've been slowing down on reviews lately and focusing on blogging about my bookish faves, this seemed like a fun and pretty relevant tag to do!
Favourite Book of All Time
It's got to be….The Dark Days Pact by Alison Goodman!! (No surprise, lol). There are so many contenders, obviously, but this trilogy is still my favourite preferred hill to die on and the second book is definitely my favourite. I was fangirling about it with my friend the other day and it just reinforced how much I love it.
Favourite Book Five Years Ago
My favourite book five years ago was The Book of Lost Things by John Connelly. I still love this novel (I'm writing an essay on it right now, in fact), but whereas five years ago I always ranked my favourite novel by how much I enjoyed it AND how intellectually challenging it was I've now decided that ENJOYMENT IS THE ONLY THING THAT MATTERS. Fuck intellectualism (said the English Literature Master's student).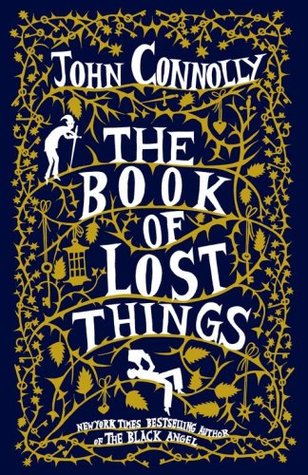 Favourite Duology/Trilogy/Series
As I've already named dropped the Lady Helen trilogy I will answer the other two parts of the question here. Uprooted/Spinning Silver by Naomi Novik is my favourite duology, and The Wicked and the Divine is my favourite multiple volume series.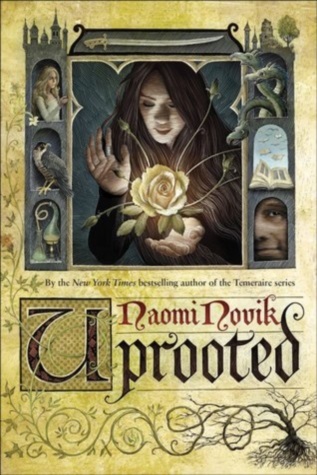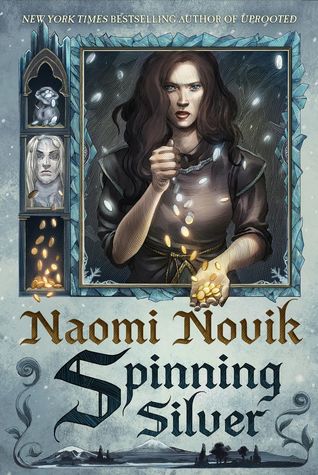 Last Book You Read
The Girl King by Mimi Yu. I'm going to post a review for this when it is released in January, but I kind of low-key liked it. It's a solid debut, but I think there's a lot that needs to be built on by future instalments of the series. It's a little bit too exposition heavy to be a five star read, though it has lots of other things I love.
Last Book of Poetry I've Read
Ehh I hate poetry. NEXT!
What Book Most Influenced Your Life
There are many books that have influenced me – The Book of Lost Things is definitely one of them, as it was a book about the loss of a parent at a time when I myself was coping with the loss of a parent.
But honestly, I think perhaps the most influential author on my life is Tamora Pierce. I first read her Immortals quartet at 13 and it honestly set the standard for the type of books I read. I didn't realise, as I was consuming this intensely female-centric fantasy series, that the amount of women in her books was far beyond the norm for the genre as it existed at the time. I know that Tamora Pierce is VERY MUCH a problematic fave now, but her female protagonists are probably the reason I look for diversity, and anything as far from the white, toxicly masculine, pseudo-European norm as possible,  in fantasy now.
Book That Made You Ugly Cry
The last book that made me cry was A Monster Calls by Patrick Ness. Another book about a dead parent, which you're not going to stay dry eyed at if you have also lost a parent. A Monster Calls is one of the most accurate, heart rendering depcitions of grief that I have ever read.
I read that a while ago and haven't really read an ugly cry book since. However, I have just finished the korean drama Chicago Typewriter, and that triggered a lot of chronic sobbing at 1am. If you're not looking for the emotional sandpaper to the soul that is A Monster Calls, but need a cathartic few hours of tears after simply becoming overly invested in fictional characters, just watch that.
Book That Made You Laugh
The funniest book by far that I've read this year is In Other Lands by Sarah Rees Brennan. Sarah Rees Brennan has always been the best writer of witty dialogue to me, and this entire book was just snark upon snark.
Character You'd Like to Be For a Day
Avery had a really good answer to this question which I entirely agree with (either the Inquisitor from Dragon Age or Commander Shepard from Mass Effect) but unfortunately I can't steal it so I have to think of another answer!!
I'm going to say Emika from Warcross. The Warcross world seems really fun, and if I'm only there for a day I can just be a tourist around cyberpunk-future-Tokyo and not confront any of the very real problems she's up against in those books!!
(art by https://arz28art.tumblr.com)
Book So Good You Dreamt About It
Oooh, good question. I tend to dream a lot about TV shows or films rather than books, which I guess is something to do with the fact that they're more visual to begin with. But I have definitely had dreams based on The Young Elites by Marie Lu, and The Falconer trilogy by Elizabeth May.
But fun fact! when I have dreams in which I have magic, I always get to a moment in the dream where I'm up against the 'final boss' and in dire peril, and then my waking mind says "but wait, magic isn't real", and then I'm utterly powerless and just die instantly at the hands of my enemies.
Book You DNFed
At this point in my book blogging/book twitter/goodreads filled life, it is very rare that I pick up a book I'm not like, 90% certain I'll enjoy off the bat. But my last DNF was my H.P. Lovecraft reading for my university class on his work. I knew there was no way I was gonna write an essay about an awful 1920s racist so there was no point ¯\_(ツ)_/¯
What Book Are You Excited to Read
Some 2019 releases that I'm super excited for are: The Wicked King by Holly Black, King of Scars by Leigh Bardugo, and Die by Kieron Gillen.